Anil Mohan from Dehradun is set to lead a monumental event The Official Guinness World Record Attempt by the remarkable Anurag Saini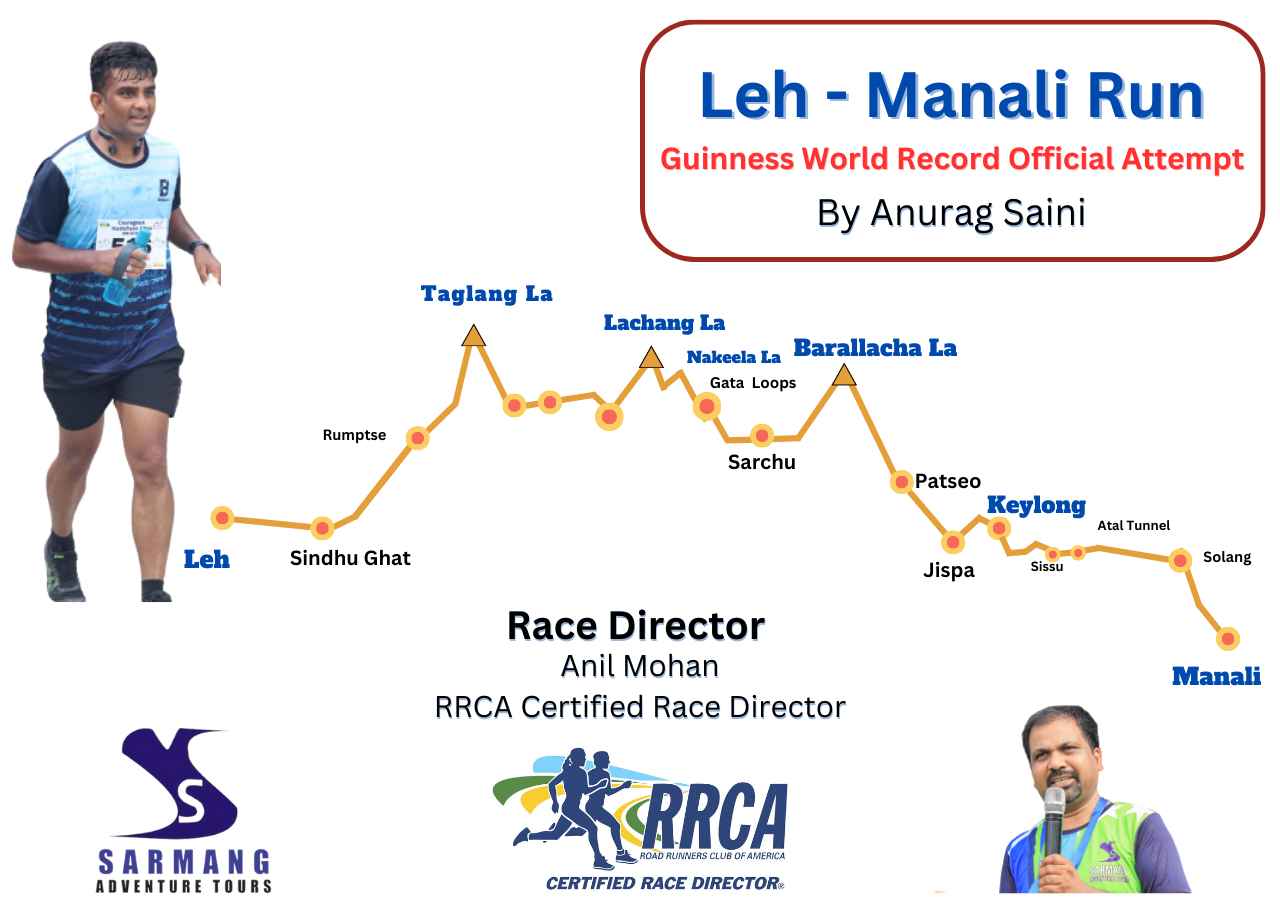 An incredible feat of determination and endurance. RRCA certified Race Director Anil Mohan, hailing from Dehradun, is set to lead a monumental event – the official Guinness World Record attempt by the remarkable Anurag Saini
From August 27, 2023, to August 31, 2023, Anurag Saini will embark on a breathtaking journey on foot, traversing the challenging terrain from Leh to Manali. The team's departure is scheduled for August 21, 2023, from the picturesque city of Dehradun.
Anurag Saini's mission? To conquer a staggering 430 km distance in an astonishing 4 days and 20 hours! It's an endeavor that will test his physical and mental limits, pushing the boundaries of what is possible.
This awe-inspiring journey is a testament to the human spirit's resilience and strength. Anil Mohan's expertise as a RRCA certified Race Director will guide this incredible undertaking, ensuring safety and organization every step of the way.
Join us in sending our best wishes to Anurag Saini and the entire team as they embark on this epic challenge. Stay tuned for updates and let's cheer them on as they make their mark in the
Guinness World Records!