Eco Friendly Rangoli by Kids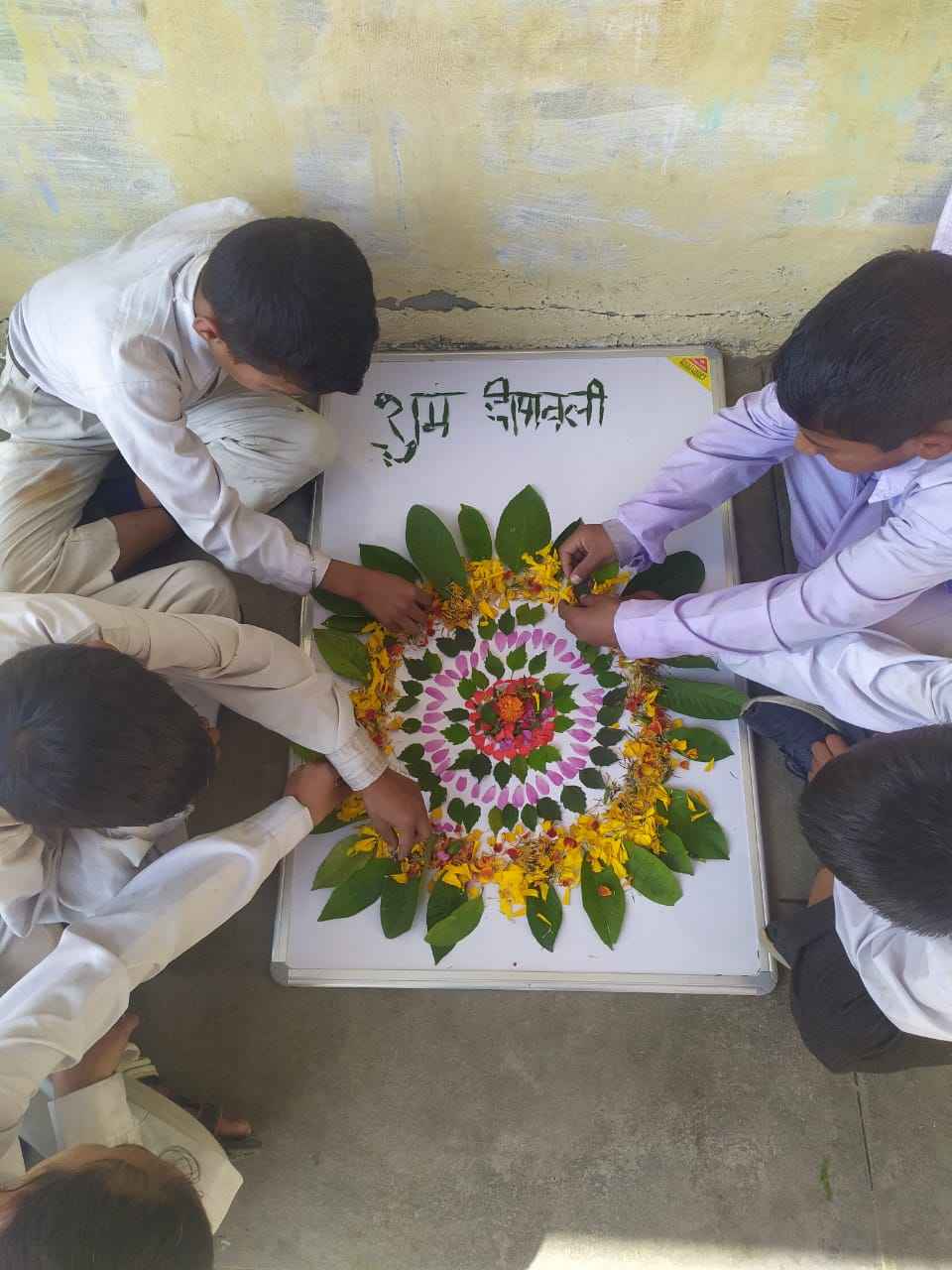 While adults are busy in derocating homes and shopping for diwali, Kids of a remote area in Uttarakhand took a step toward celebrating Diwali eco-friendly diwali way.
In an activity for awareness on eco-friendly and green Diwali, organised by Sarmang Software in association with Hitaishi Vidya Niketan, Garur, Bageshwar, Uttarakhand. 21 students of standard 1 to 5 made some beautiful rangoli's for diwali to spread message in the society to celebrate festivals in eco-friendly way.
The activity was conducted in very short notice, students were told to use only nearby available natural and bio-degradable material and use their creativity to make rangoli. The result was awesome, they made very beautiful and colourful rangoli's.
The students used only flowers and leaves for making Rangoli. The remains will be converted to manure and used in fields, leaving zero trash and zero pollution. They also asked others to use only natural and bio-degradable material for making rangoli st home during diwali and other occations.
Although it is a small step but if followed by millions of population will generate great results.
So, this festive season avoid artificial colours and use only bio-degradable materials like flowers, leaves, soil, rice, wheat, floor, pulses, spices and help the ecosystem.