Exceptional Performances Shine at Sarmang Dehradun Marathon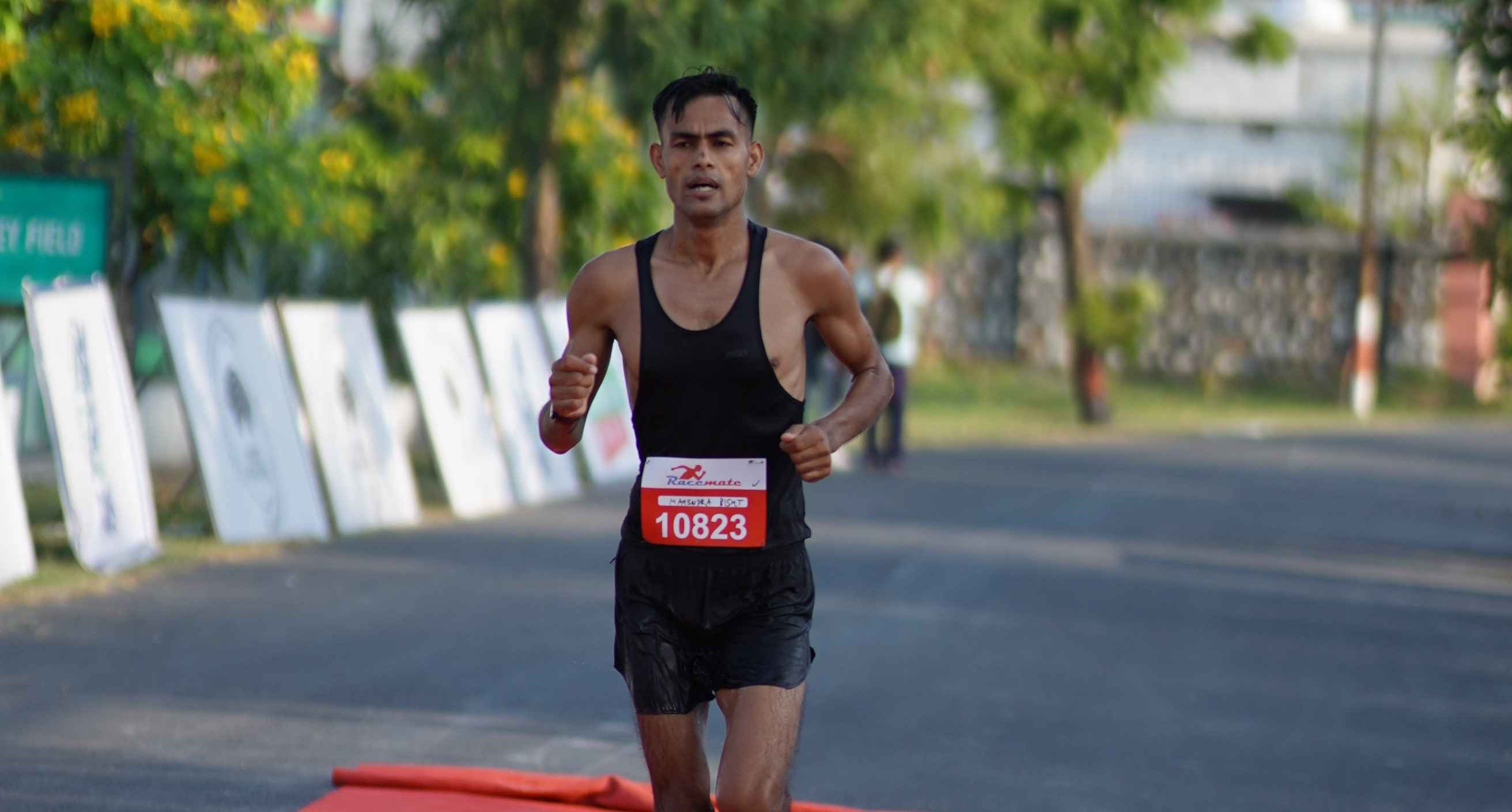 Exceptional Performances Shine at Sarmang Dehradun Marathon
DEHRADUN, INDIA – October 08, 2023
In an extraordinary showcase of endurance and skill, Mahender Singh Bisht claimed victory at the Sarmang Dehradun Marathon, completing the challenging full marathon(42.195 km) in a remarkable 2 hours, 37 minutes, and 51 seconds. Equally impressive was Shashi Mehta, who secured the top spot in the female category, crossing the finish line in an impressive 3 hours, 24 minutes, and 33 seconds.
The Second Edition of the Sarmang Dehradun Marathon, held at the Maharana Pratap Sports College in Dehradun, drew a commendable total of 400 participants from India, Nepal, the United Kingdom, the United States, and Thailand.
Mahender Singh Bisht's triumph in the men's category highlighted his remarkable stamina and determination, earning him well-deserved accolades. Similarly, Shashi Mehta's outstanding performance in the female category showcased her exceptional prowess in long-distance running.
This year's marathon was themed "Run for Soldiers," a heartfelt tribute to the unwavering commitment and sacrifices made by the armed forces. Runners from various branches of the military, including the Army, Navy, Air Force, ITBP, and the Police, participated wholeheartedly, symbolizing the spirit of unity and gratitude.
The marathon commenced with immense enthusiasm and patriotic fervor as Rear Admiral L.S. Pathania inaugurated the event. The award ceremony featured Rajesh Mamgain, Principal of Maharana Pratap Sports College, Dehradun, who lauded the winners for their remarkable achievements.
Participants from a variety of cities across the nation, including Mumbai, Delhi, Kolkata, Lucknow, Jammu, Orissa, Kerala, and Chennai, converged in Dehradun, showcasing the event's ability to bring together individuals from diverse regions.
The Sarmang Dehradun Marathon is distinguished by its international recognition, having earned certification from the Association of International Marathons and Distance Races (AIMS). This certification positions the event on a global stage, attracting athletes and running enthusiasts from around the world.
The victories of Mahender Singh Bisht and Shashi Mehta mark a significant achievement in their running careers and add to the rich history of the Sarmang Dehradun Marathon. Their dedication, skill, and commitment to the sport serve as an inspiration to all, emphasizing the incredible potential of human accomplishment.