Father of Indian Supercomputers Vijay Pandurang Bhatkar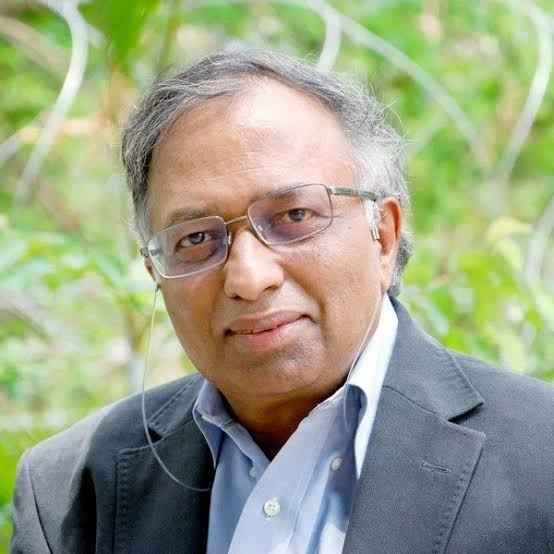 Computer giant IBM recognized the business opportunity in India in early 1980s. It submitted a proposal to make supercomputers in India.
The President of USA, negated the proposal.
In 1985 India tried to convince America to import supercomputers. But America denied export of supercomputer Cray.
The Indian Government found a capable man (Dr.Vijay Pandurang Bhatkar) who aspired to develop India's own supercomputer. Gave him permission to move forward.
In 1988, Dr. Vijay started the work. He brought all renowned scientists from all academic and scientific institutions of the country to work on this project. The scientists and engineers of the country gave their best in the project. Dr. Vijay led from the front. Within three years, well within the deadline, the Indian scientists and engineers made India proud. They did the extraordinary thing. In 1991, C-DAC commissioned India's first supercomputer PARAM 8000.

For the first time, a developing country entered into the field of developing supercomputer on its own. Whole world was stunned. America received a suitable reply. PARAM 8000 was the second fastest supercomputer of that time. Its price was lowest. In fact, Cray had to slash its price to remain in the fray.
Dr. Vijay continued its journey after commissioning of PARAM-8000. It developed PARAM-10000 in 1998. Based upon the PARAM series supercomputers, the scientist went on establishing National Param Supercomputing Facility (NPSF).
Dr.Vijay Pandurang Bhatkar. 1946-born scientist is known as the 'Father of Indian Supercomputers'. He was born in Akola, Maharashtra, and got his engineering degree from Visveswaraiya National Institute of Technology, Nagpur in 1965. He obtained his Master degree in Engineering from Maharaja Sayajirao University at Baroda (now Vadodara) and PhD from IIT, Delhi in 1972.
After his incredible PARAM success, the great scientist has been honoured with Padmashri in 2000 and Padma Bhushan in 2015. In addition, Maharashtra Government has honoured him with Mahrashtra Bhushan. He has also been honored with many other awards for his contribution in the field of science and technology.