Mamta Rawat: Brave Girl Who Saved Many Lives in 2013 Uttarakhand Flood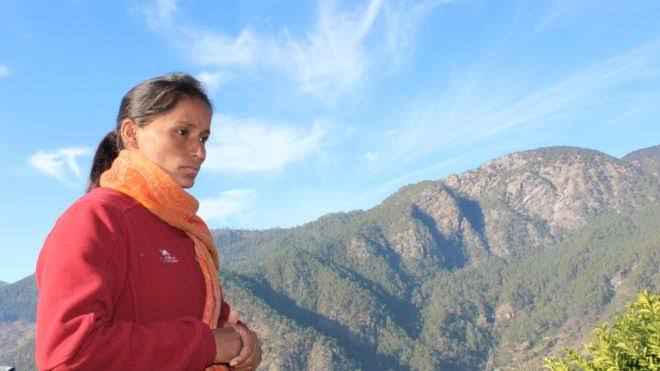 Mamta was at home in her village Bankholi, when she got a call on her mobile phone, saying that a group of school students trekking in the Himalayas were stranded amid torrential rains. A professional mountain guide, Mamta who had grown up around the mountains, was familiar with the terrain. Mamta was able to reach the stranded group quickly and escort them back to safety. However, by the time she returned, floods had begun to engulf the mountainous area and distress calls were coming in thick and fast.
Mamta was flooded with requests to rescue people trapped on various mountains, some 2,500 metres (7,500 feet) above sea level. So that's exactly what she did, continued to help people in need, despite the fact that her own home had been destroyed, and many of the bridges and roads in the mountains had been washed away.
Mamta even carried an old woman 3km (1.8 miles) up a mountain so that she could be evacuated by helicopter. She also helped construct a makeshift rope bridge to get stranded people cross a river

Mamta, a school dropout, is the sole breadwinner of her six-member family. A part-time trainer for the NIM, she supplements her income by working as a mountain guide for trekking groups. Her choice of profession however, came with a lot of criticism, especially from members of her community who felt that a woman should not be doing a "man's job". Mamta not only was undeterred by the attitude, she has gone on to train other young women to be mountain guides as well.